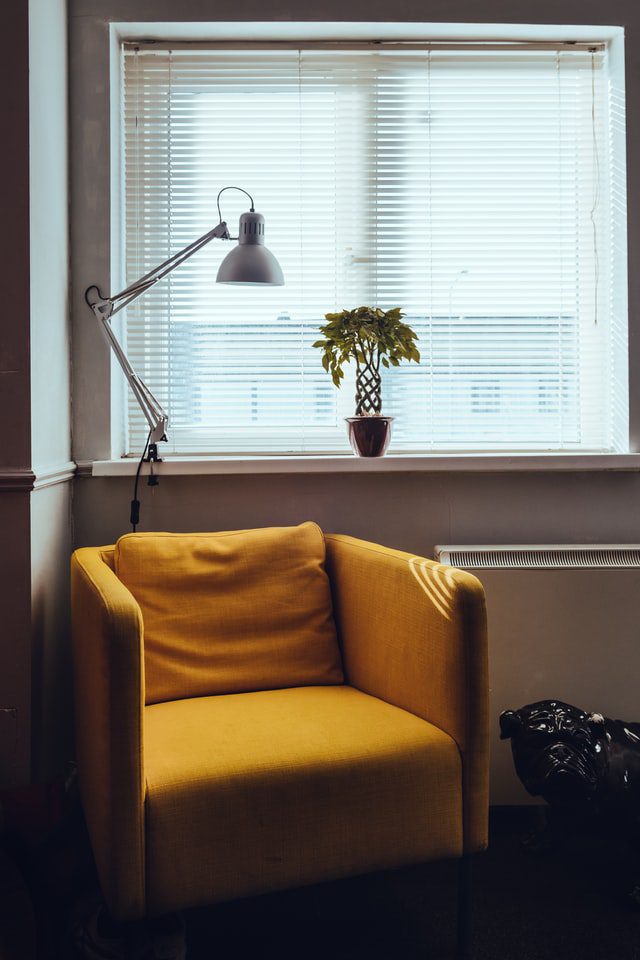 Planning the interior of your home is a major step in making a comfortable space for yourself and your family. Since the pandemic started in 2020, many of our lifestyles have drastically changed. While we were all encouraged to stay inside our homes for months on end, the need to create a place that is functional for work, relaxation, and fun was eminent.  
So, just how comfortable is your home? Are you bothered by the amount of light that seeps in throughout the day? Do your windows let in unwanted air that makes your home feel too hot or too cold? If you answered yes to any of these questions, then you may benefit from incorporating some window treatments into your home's design. 
To learn more about what window treatments are and how they may benefit your home, connect with the Reno Interior Design team at Reno Paint Mart or continue reading below! 
What are Window Treatments?
Window treatments are covers or modifications added to the inside of your home's windows for the purpose of enhancing its appearance, increasing your home's energy efficiency, and greater light controllability. The most common window treatments for homes are blinds and shades, but there are several styles of window treatments to choose from including shutters, drapes, curtains, and more. 
Typically, window coverings are categorized as hard or soft. Hard window treatments consist of blinds and shutters that are made from hard materials such as real and faux wood, vinyl, composite wood, and aluminum. In contrast, soft window coverings consist of valances, shades, curtains, and drapery made from more flexible materials such as fabric. 
Benefits of Adding Window Treatments to Your Home
While they may seem like an unnecessary accessory, window treatments provide several advantages for you and your home. Along with adding to the aesthetic and appearance of your home, window coverings offer cost savings, comfort, and privacy to name a few. Incorporating window treatments such as blinds or shades can provide the following benefits:
Maintain the look and value of your home

Keep your possessions protected from sun damage

Ensure you and your family's privacy

Make your home more energy-efficient

Reduce your electricity bills

Greater insulation around your windows and patio doors
What Window Treatments are currently in style?
Interior design trends are constantly changing, so you may not be sure of what window treatments are in style or not, which is where the interior designers at Reno Paint Mart come in to help. The current window treatment trends seem to favor shades for their sleek, sophisticated look that also exudes warmth and comfort. Various styles and types of shades are available these days, but some of our favorites include Roller shades and Solar shades. 
Roller shades are made from smooth fabrics that can be easily raised and lowered. When raised, roller shades create neat folds towards the top of the window which looks very modern and clean. They are also quite affordable and easy to clean, making them perfect for areas such as the kitchen that may get dirtier than other areas. 
Solar shades are a great option because of their ability to filter harsh light while also allowing a somewhat clear view through the window. With these, you get the privacy of thick shades with the visibility of a sheer curtain. 
Get Window Treatment Styling Tips from Our Reno Interior Design Team
While shades are currently the most popular type of window coverings, there are a wide array of treatment options to choose from. Our dedicated Reno interior design team will help you find the best option for your windows based on your lifestyle and specific needs. We offer a wide selection of window coverings from Hunter Douglas, Graber, and Norman to ensure we have what you need. 
Visit our Reno design center to meet with our talented Interior Designers. We pride ourselves in always having a professional designer on staff to assist you with your decorating needs or challenges, whatever they may be. Take a look at what you can expect during your interior design consultation at Reno Paint Mart.