READY FOR A PERSONAL VISIT FROM OUR RENO DESIGN CENTER?
Reno, Truckee, and Carson Paint Mart introduce our talented designers, available to help with all your color, design, and exterior and interior design projects: in our studio, your home, or workplace. Reno Paint Mart's Design Center is here to assist you throughout your entire project.
Reno Paint Mart's Design Center provides in-home Reno interior design consultations for an added fee. Lighting and space play a big role in how your paint will look, and the best way to know for certain is to request one of our in-home specialists. Our Reno Design Center staff will make a personal visit to your home armed with the professional knowledge to move your project from good to AMAZING!
The Reno Design Center can be reached at (775) 826-2900 or email: decorating@renopaintmart.com
Melissa
I am a designer and I have been at Reno Paint Mart for 5 years.
I have been in design work for 12 years now. I used to own a home décor and women's clothing boutique where I first began my love for color schemes and staging. I have attended many home fashion and gift markets around the nation over the years, which has naturally kept me up on style. I also completed Design Camp in Las Vegas in 2014, which I loved.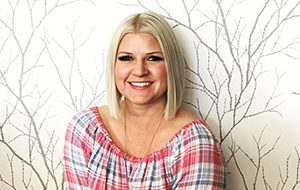 McKenzie
I am a design studio associate and office assistant. I have been with the company for 3+ years.
I love helping customers find the products that work best for their situation and seeing them happy with the finished product.