THERE'S A PRIMER FOR EVERY SITUATION.
Primer is sometimes called an undercoat and is considered a preparatory coating before painting. By using primer on your painting surfaces you are laying the ground work for a successful painting project. It is essential for a lasting result regardless of interior design or exterior design projects. Priming will encourage adhesion between the wall and the paint, it will project the surface you are working on, and it will increase the longevity of your work.
Primer is at the heart of a painting pro. It's one of the most powerful tools for anyone who wants their project to go from great to stunning. The best way to approach primer is to think of it more like glue than paint. Yet, it's more than just a sticky adhesive thanks to its ability to transform any area into a smooth surface. Just like cake, onions or ogres, painting projects are full of layers.
However, knowing is only half the battle. There is no such thing as an all-surface primer because not all surfaces are the same. At Reno Paint Mart, our interior design Reno Experts will help you find the perfect primer and paint for your job. Sign-up for a free interior design consultation.
Primer is applied before you paint.
WOOD PRIMERS
There are a few considerations to make when painting and priming wood. The first is the curing cycle, wood is a porous surface and if it is not treated with primer before hand it will absorb the solvent and may dry the paint prematurely reducing its lifespan. Additionally a waterproofing effect is added to the wood when it is primed initially. This will protect the wood from moisture and in the long term warm and rot.
METAL PRIMERS
The key again is moisture, it will ruin any paint job, but metal oxidation (rusting) is a new issue only faced on metal surfaces. Priming on metal surfaces is smart when the site will be in contact with moisture.
Certain types of metals will react differently if in direct contact with the paint. If you have any questions regarding primer use on metal surfaces, give our friendly staff a call: (775) 826-2900. We are happy to help!
PLASTIC PRIMERS
Primer on plastic surfaces is not always necessary. If the surface being painted is dark in color and the paint is lighter in color then priming can help with the color change over. Before priming the whole surface, test a small area of the plastic being primed. The plastic surface and the chemicals in the primer could have an adverse reaction and testing is always a smart idea.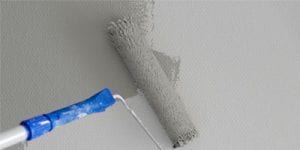 Patches or New Drywall
PVA PRIMER
If you realize there is more patch work than expected when conducting your Reno interior design project, it's the best choice to invest in PVA Primer on the entire wall. If you are sporting a new drywall PVA Primer will seal it off from solvents, so the topcoat cannot penetrate and crack the surface. This will help maintain and fill in minor defects in a bad drywall job.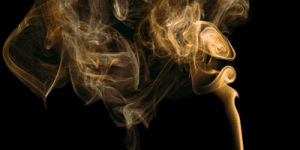 Smoke Damage 
BIN PRIMER | PVA PRIMER | ACRYLIC
Smoke damage is unwanted and unneeded. If you find yourself in a smoke-filled situation, consider covering it with BIN Primer for the best results. Other primers like PVA and acrylic work, but need more coats to avoid smoke damage from seeping through.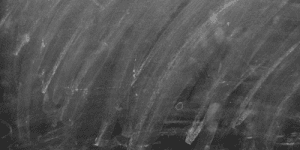 Chalky Areas
ACRYLIC PRIMER
Have you tried power washing a chalky area and it just isn't looking clean enough? Acrylic primer is excellent at covering any chalky area. We recommend a power wash with TSP before adding the coat.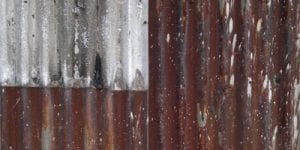 Metals
LATEX | OIL BASED PRIMERS | CORROSION-RESISTANT PRIMER
Metal's favorite primer is oil based, though it has been known to dabble with a few water based primers. However, if there is any risk of rust, avoid primers with a tint. Rusted aluminum and galvanized steel need a corrosion-resistant primer.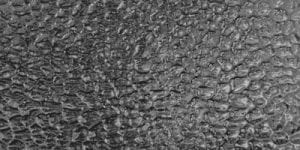 Glass and Shiny Surfaces
BONDING PRIMERS
If you're working with surfaces on the inside like tile, formica, or glass use bonding primers to the job done.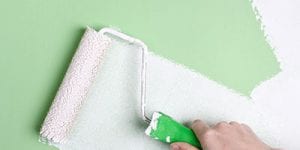 Extreme Color Change
ACRYLIC | PVA PRIMER
Are you going from dark to light colors? Extreme color changes occur quite frequently when trying to accomplish a new look and feel for your Reno interior design paint project. PVA and Acrylic primer can handle any color change, no matter how extreme.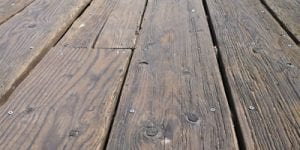 Wood
ACRYLIC | OIL BASED
Choosing an acrylic or oil based primer with a high build will help fill in the cracks and seal it up perfectly.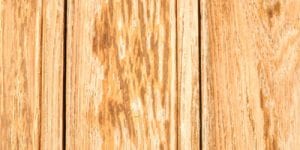 New Wood
LATEX PRIMER | OIL BASED
If the wood is in good condition with no stain, use an oil-based primer or high-quality latex. If it's redwood, cedar, or is stained, use a stain-blocking primer.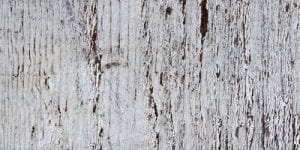 Painted Wood
NOTHING | OIL BASED
Good news! If your painted wood is in good condition, you don't need primer paint. However, if you find a few chip pieces or exposed wood, use an oil-based primer. Make sure to chip away any paint surrounding the area before you add primer.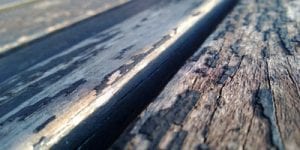 Weathered Wood
LATEX | OIL BASED
New wood fibers are hiding underneath the weathered wood. Make sure to sand and scrape away the old stuff before priming with oil based primer or latex.