Wood finishing can be a difficult task for modern woodworkers. The lineup and variety of wood finish products is staggering. If you're a beginner, our wood finish page will help guide you through the process and teach the pros and cons of general wood finish products. However, make sure you've followed the basics before reaching this stage.
Applying a finish on to the wood you are working with is an important final step to achieve the correct look and longevity. Finishing will play a hand in the appearance, protection, and durability of your project. When choosing a finish to use, consider the requirements for cleaning the surface and the ease of application.
Before you Finish
In short, wood finishing is the process of protecting or refining a wooden surface. The first step in wood finishing is to sand down your project. The level of grit on the sand paper will alter how the stain will appear. Be sure to remove glue marks and scratches; common wood finishes will highlight these areas if not properly serviced. If you are a beginner it is always recommended you test this product on scrap wood. Other rules to follow include applying finishes inside and away from the sun light.
After thoroughly prepping your project, it's time to lay the proper finish. But what is the proper finish you ask? The appropriate finish varies from wood to project, and so on. There are natural wood finishes, some which soak into grain making it problematic to remove. Some finishes offer varying degrees of protection, while certain dyes provide only color and no defense. Maybe you want an eco-friendly finish. Our guide below will help you get a better understanding to the four main finishes.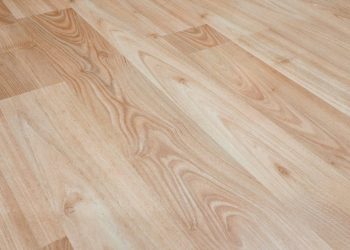 Water-based Polyurethane
LOW ODOR | LOW TOXICITY
Polyurethane finishes are either oil-based or water-based and are essentially a plastic when it dries on a project. This wood finish can come in varying degrees of gloss and satin. If you want low odor and toxicity, water-based polyurethane is the popular choice.
Water-based polyurethane is fairly transparent and dries much faster than oil-based finishes. Though, water-based polyurethane may not hold as well against certain high temperatures and chemicals. Water-based polyurethane is great for many interior projects such as desks, side tables, and bookcases. Compared to oil-based polyurethane, water-based dries much faster.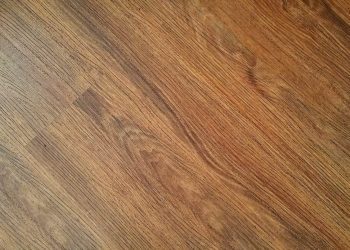 Oil-based Polyurethane
RICH COLOR | LENGTHY DRYING
Oil-based polyurethane is much better at handling the heat, which makes it great for projects in the kitchen and dining area. The color tone will change slightly with this wood finish, though it brings out a nice richness in the wood. Plan safe and accordingly when using oil-based polyurethane by wearing a respirator in a well ventilated area. Expect the drying process to last longer as well.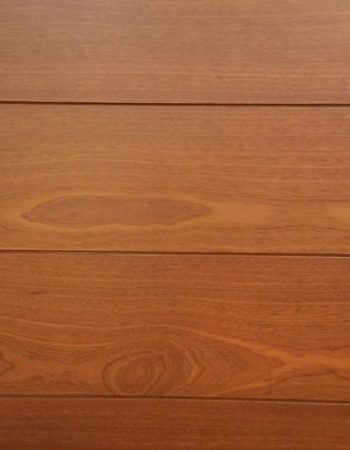 Lacquer
ALL SHEENS | ULTRAMODERN
For projects needing a super-glossy look, lacquer is the ideal candidate. This wood finish often provides an ultramodern or Asian-inspired look. Its high gloss is more than just a look, the lacquer finish is extremely durable, yet may show discoloration over time.
Lacquer dries extremely fast, almost instantly. Furthermore, lacquer finishes may create fumes that can be both toxic and explosive. Therefore we would not recommend DIYers to take on a lacquer project until proficient in finishing.
Lacquer Do's and Don'ts
-While lacquer can be used across many wood surfaces, it can't be used on rosewood and mahogany.
-Use lacquer only over lacquer-based fillers and water stains. Avoid using a lacquer finish over other finishes, oil-based stains, or fillers.
-Make sure to always be wearing a mask and staining in a well-ventilated room or outside if possible.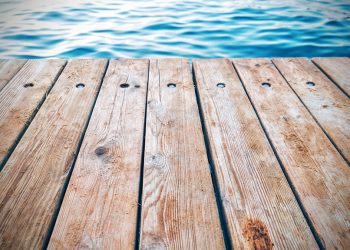 Varnish
GENERIC FINISH | DURABLE
Varnish is often just referred to as a generic finish, or "top coat." This type of wood finish can be applied to interior and exterior projects, with color or transparency. Varnishes are often very protective from the environment and UV radiation, but they also can preserve wood very well. Raw wood, doors, and decks are good examples of when to use varnish. A natural-bristle brush is recommended for applying this wood finish.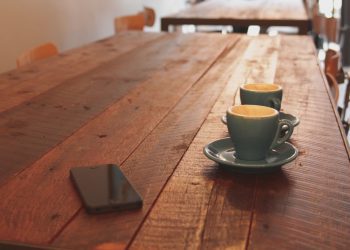 Shellac
NATURAL | SAFE
Shellac is known for being a very safe wood finish once it dries and hardens. The term shellac comes from its natural origins of the female lac bug, which secretes a resin which is combined with alcohol to form the product. Shellac is a protective coat which adds a warm amber color to the wood. However, this wood finish can be affected by heat or chemicals, leading to rings from bowls and mugs. It is often used on fine furniture and applied with a cotton rag or natural bristle brush.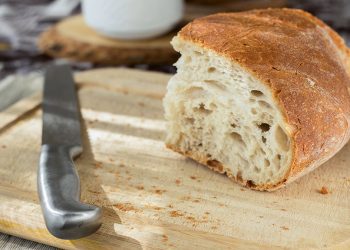 Cutting Board Finishes
NATURAL | SAFE
If your project will frequently have food on it, like a cutting board, you'll want to consider using a butcher-block oil and food-grade mineral oil.