Reno Interior Design Consultation
STYLE. ELEGANCE. CLASS. DISTINCTION.
The design studio at Reno Paint Mart offers the largest selections of wallpaper and fabric books in Northern Nevada. We also provide complementary color consultations where our qualified Designers and Resource Professionals assist you in your design project.  Our designers are always available to share knowledge and resources to help you achieve your design dreams.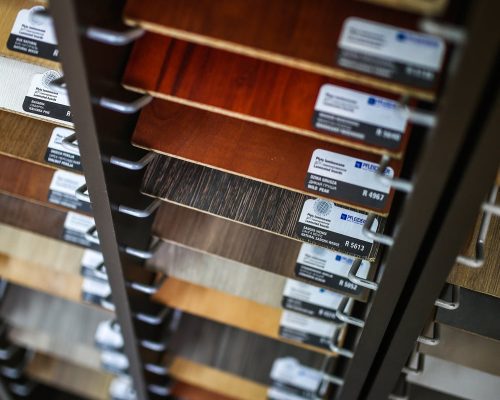 Some of our reputable design suppliers are:
RM COCO FABRICS, TRIMS AND HARDWARE

THIBAUT WALLPAPER & FABRICS

WALLQUEST WALLPAPER

YORK WALLPAPER

GRABER WINDOW TREATMENTS

HUNTER DOUGLAS WINDOW TREATMENTS

JF FABRICS, WALLPAPER & HARDWARE

VAHALLAN PAPERS
Schedule a Consultation With Our Reno Interior Design Team In Store
We stand behind our work in every service offered here at Reno Paint Mart and are confident that you will be satisfied with the options presented to you by our team.
Work with one of our amazing and talented designers at our Design Center today. You can count on our team to save you time, ease your stresses, and bring your vision to life!
Learn more about what to expect during a color consultation with some of these frequently asked questions: 
What is included in an interior design color consultation? 
One of the most daunting tasks about wanting to change up your home decor is deciding what paint color will work best for your walls. Luckily, we have the most paint options and fabric books available for you to browse in our Design Center. Our designers are more than happy to help with choosing and trying out samples and colors. We're confident that you'll walk away with a clear understanding of how your space will look. 
What happens in a
design
consultation? 
Like most consultations, you have invited an expert to advise and guide you on making your vision come to life. During your color consultation, the team looks through photos and samples of both the area looking for a refresh and your inspiration for the room. From there, our designers work with you  to find the best paint or stain colors to make your vision come to life. 
At the end, we'll send you home with larger swatches of the chosen colors to see how the current decor and lighting affects the color. To get an even better idea of whether or not the color is the best fit for you, we recommend purchasing a half-pint sample to paint on your wall. If you're still on the fence about what you've chosen or have any additional questions, you can always drop in or give us a call.
What should I do before meeting with a
n interior
designer?
In order to help our paint consultation experts, it's best to take a few photos of the space and use the paint visualization tools on BenjaminMoore.com and PPG.com. Be sure to keep track of the colors that spark your interest. These will be used as a starting point to find the perfect color for you and your home. 
Color inspiration can come from a multitude of places; from coffee cups and flowers to pictures of loved ones or travels abroad. Bring whatever you draw inspiration and let our team help you find a color match for you. Whatever feeling you want to capture, our team is more than happy to find a color match for you! 
If you're also in the process of a remodel, feel free to bring samples of your flooring or stone choices to your consultation and we can choose the proper undertones for the area.
When in doubt about what to bring, just remember that more is always better!
NEED A PERSONAL VISIT?
A color consultation can be done in the comfort of your own home! Our design center provides in-home exterior and interior color consultations for an added fee. Lighting and space play a big role in how your paint will look, and the best way to know how color will look is to see it in its designated space. Our Reno Design Center staff will make a personal visit to your home armed with the professional knowledge to move your project from good to AMAZING!
Learn More About Our Reno Design Center