As spring slowly approaches, it's time to keep the latest interior design trends in mind. This year brings new and innovative wallpaper trends, interior colors to incorporate into your home, and window coverings to make your home feel even more comfortable. Take an early look at these 2022 spring interior design trends and let Reno Paint Mart help transform your home this season.
Earth Tones On Your Walls
When you think of spring, this time of year typically is associated with light, bright colors. However, earthy, rich tones like browns, grays, and greens are the newest interior color trends — and for good reason. A fresh coat of paint in these tones can give a space the feeling of resilience, security, and safety. Those traits are what people have needed throughout the pandemic. Unsurprisingly, these shades promote a down-to-earth feel throughout the space and frequently complement each other. While some people consider neutral colors to be "boring,"  these earth tones can feel anything but when used correctly. 
If you would like to implement this trend in your home, start with painting your walls with January's Paint Color of the Month: October Mist from Benjamin Moore. This sage green shade can ground any room to create peace and reduce stress.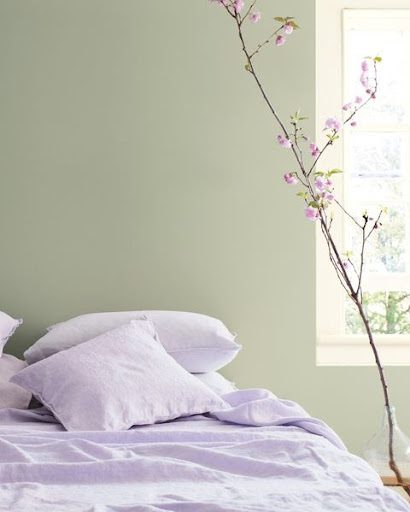 The team at Reno, Truckee, and Carson Paint Mart are well-stocked with any of the earth tone shades you need for a fresh coat of paint on the walls.
Finding Wallpaper Pattern Inspiration From Nature
Nature inspired accents are trending upward as people yearn for the outdoors after so much time spent inside. Wallpaper design trends for the start of 2022 include flora and fauna patterns, since they bring life and comfort to a space. Patterned wallpaper and colors can easily translate into complementary home decor, so it creates a refined and contemporary look. In addition to making your space look beautiful and natural, wallpaper material has come a long way to be more environmentally friendly. Non-woven traditional wallpapers are created from natural and synthetic fibers that make the paper more breathable and less prone to mildew.  
Learn more about the different kinds of wallpaper trends that may be best for your space at our previous blog. 
Roller Shades
Take a look at your windows and ask yourself when the last time you replaced the curtains, blinds, or shutters was. Luckily, window covering trends are versatile and a simple change makes all the difference. Shades in a honeycomb pattern are a popular option because of the great insulation and light filtering. As the seasons change, it's necessary to consider the amount of light coming through to keep inside temperatures cool.  
High-Tech Helpers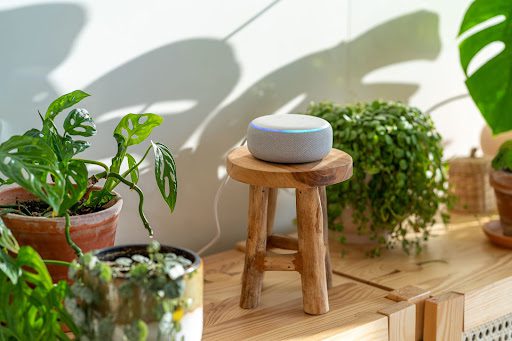 Hey Alexa, is it a good idea to make your home high-tech? The answer is yes, because it not only makes the space seem contemporary but also immersive and futuristic. It's as easy as utilizing a Google Nest or Amazon Echo to control your lighting setup or instantly order the home decor you have your eye on, just by voice commands.
Vintage Accents
The old saying "everything old is new again" is accurate when it comes to decor. With supply chain issues unfortunately plaguing stores across the country, many designers are looking to find local, secondhand pieces and create something new from it. It's an eco-friendly way to recycle as well! 
Connect with Reno Paint Mart for Spring Interior Color Trends and Design Tips
Making the decision to change up your interior design isn't always easy. Fortunately, the experts at our Design Center have their finger on the pulse of the Reno interior design scene. They have experience in a wide range of services from in-home decorating, interior paint and color consultations, and custom fabrications. See what the interior design experts at Reno Paint Mart can do for you, and schedule a free consultation today.