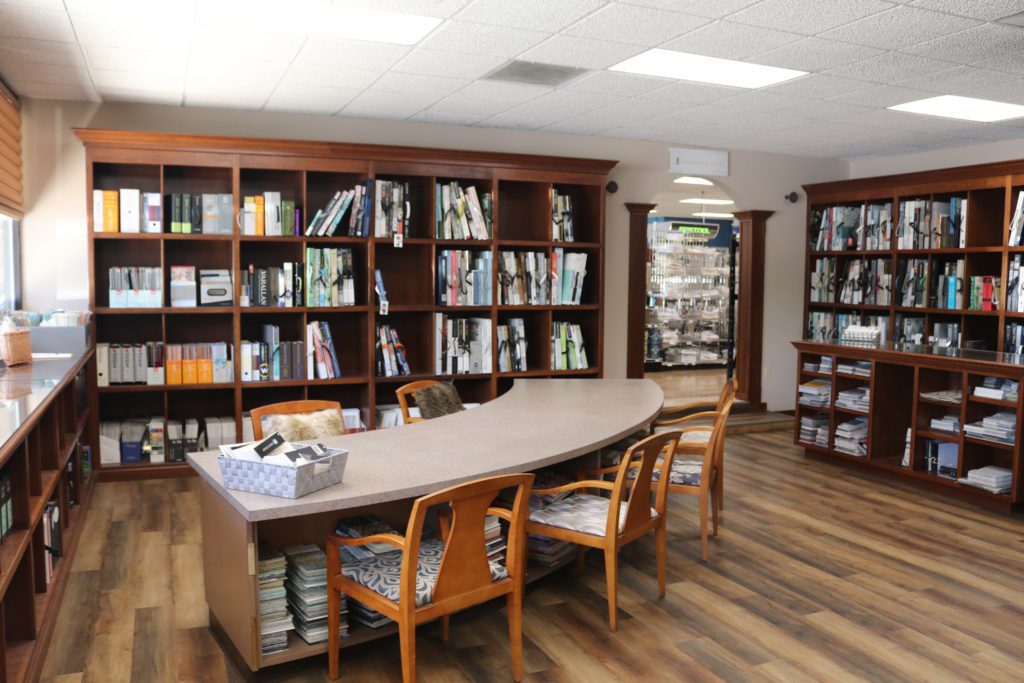 When you step inside Reno Paint Mart, a hardware-store-feel of the place might have you frozen at the doorway, wondering if "interior design" is a fancy way of saying do it yourself. But have no fear, you're in the right place. Reno Paint Mart experts are here to answer any questions you may have and get you all the tools you'll need to get your renovation going. And if you're looking for the help of a design professional, someone to guide your creative vision – just beyond the rows of paint cans and accessories, you'll find a wood-pillar entryway—like a portal to another world. A place where you don't have to learn how to use a paint roller. There's really nothing more fun than watching something you've only ever dreamed of becoming a reality. And when you go with Reno Paint Mart, you can count on the Design team to ease your stresses, narrow down your decisions, and help bring your vision to life.
Here's what you can expect at your Reno Paint Mart interior design consultation:
Meet Your Reno Paint Mart Interior Design Team
Once you get into the store head over to the Design Studio located to the left beyond the Paint Center or through the entrance door to the right of the Paint Store. You'll find professional Designers from the Reno Design Studio ready, and waiting, to help you out. At this point in the process, it's all about getting a handle on what you're looking for.
Oftentimes, people will bring inspirational pieces, or items they've collected that capture colors, textures, or moods they like. "Clients tend to bring in oddball items like a coffee cup or chip bag, that happen to be the exact color they envisioned," says Marina. So, go ahead, bring along that unique rug you got at a Reno flea market—the one you've always loved for some reason or another, and they'll find a way to work it into your design.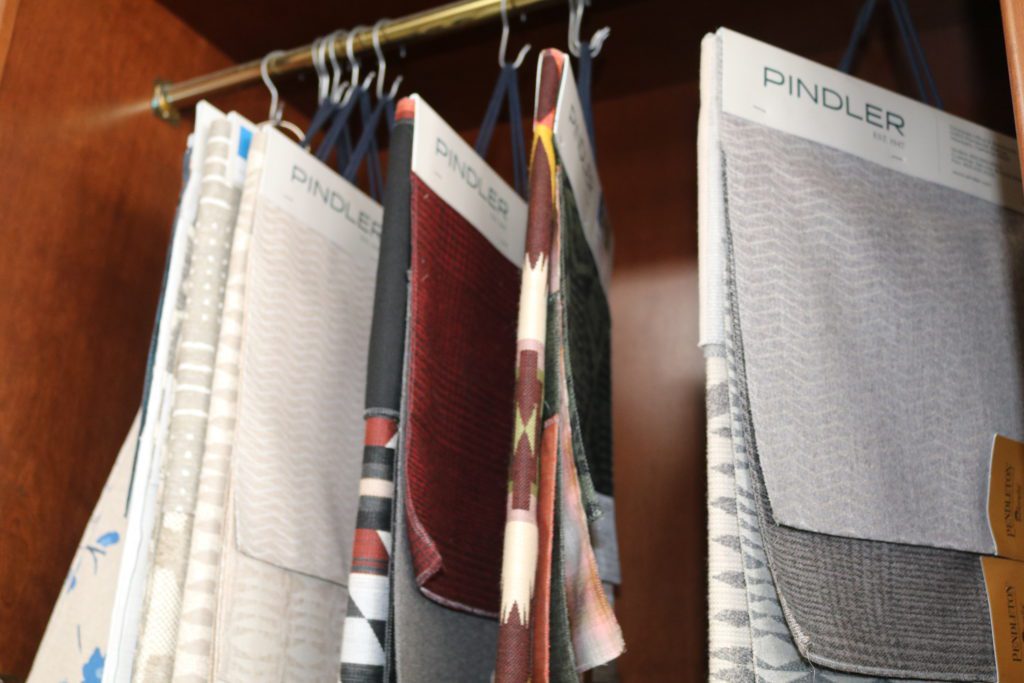 Try Some Samples
Now that you're here, you may realize that there are truly so many different colors to choose from. But it's alright, you're not in this alone. Once you and your Designer have narrowed down exactly what you're looking for, it's time to see if it agrees with your home.
With stacks of large paint swatches and floor-to-ceiling bookshelves loaded with different fabric and wallpaper samples, the Design Team at Reno Paint Mart can send you off with everything you'll need. This will help you get a better idea of what your design will look like in a real-life setting. If you get home and find out you need some extra guidance, in-home consultations are also an option.
Bring Your Design to Life
The Designers at Reno Paint Mart can't help but become invested in your project just as much as you are, plain and simple. When the design finally comes together, the Designers love to see the end result. The Design Team agrees, "There's no greater joy than a familiar happy face coming back into the studio for more".
If you're still feeling unsure about your project by the end of your consultation, or have more questions afterward, you can always set up another appointment or drop by the store. Just keep your head up until you get to the wooden archway, and you'll surely be in good hands.
Excited to get started on your Reno interior design project? Sign up for your consultation from our Reno Design Center experts right now!