With summer approaching, it's never been a better time to change up the space in your house or its exterior. Avoid any potential and common mistakes with these painting tips:
Forgetting to Prepare the Walls
Consider the quality of the surface before you paint, and make sure to scrape away any leftover chipping paint while giving it a thorough cleaning. If you're painting outside, be sure to wash off any dirt or cobwebs, and trim any nearby branches or bushes to keep out of your way. 
Using the Wrong Brush
Double checking what type of brush you're using is important because applying water-based latex paint with a natural-bristle brush can result in limpness and absorbent bristles. Synthetic brushes made from nylon and polyester work better for water-based latex paints. Oil based paints would be much more compatible with natural-bristle brushes.
Overbrushing
When brushing over the same area, especially when the paint has started to dry, uneven brush marks and ridges start to form. Avoid too much brushwork when painting doors, cabinets, or woodwork for the smoothest possible finish. The technique is simple: load the brush with paint and quickly cover an area, then use a stroke or two to level it out. 
Roller Marks on the Ceiling or Floor
The space where the wall and ceiling meet isn't a large one, so precision is important to avoid making unnecessary touch-up jobs. If you do happen to get paint there, make sure to quickly spray window cleaner on the spot immediately and wipe it away. One preventative measure we suggest is to tape off the ceiling and brush a horizontal strip of paint to cover a good portion of the wall as a buffer zone.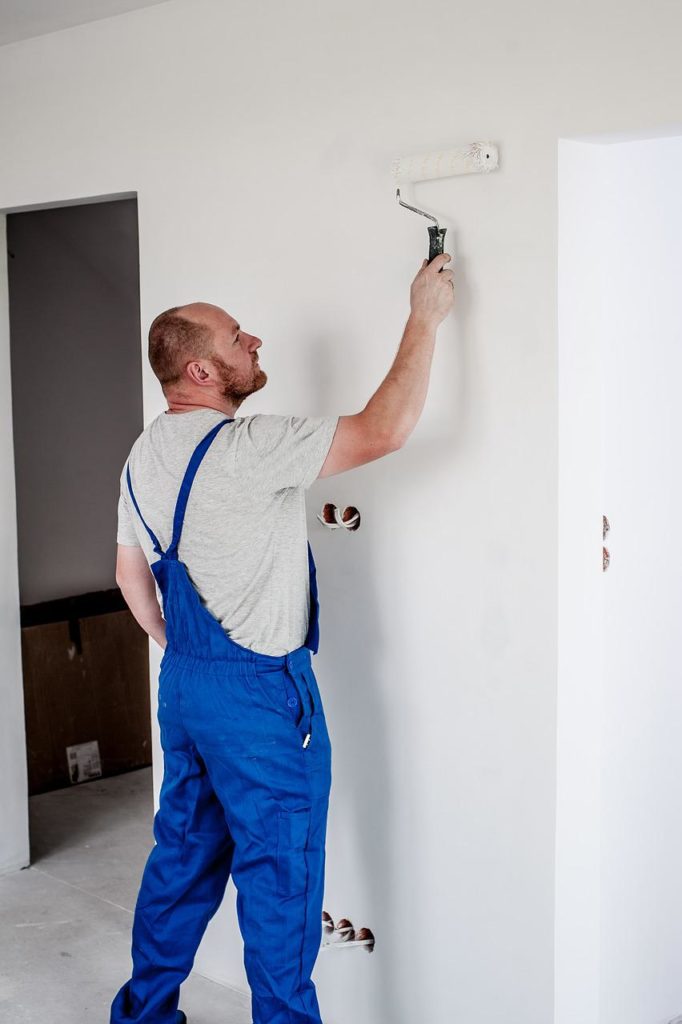 Letting the roller touch the floor before new baseboards are installed is a similar mistake, so instead leave an unpainted strip along the bottom of where it will be covered.
Leaving Painter's Tape On
Clean lines are achieved by using painter's tape for the most professional looking results, but don't make a rookie mistake by leaving it on the wall for too long. If it does end up sticking to the coats of paint on the walls, the tape can easily be removed with a razor blade and a steady hand. 
Rolling Paint in One Direction 
Avoiding overlap marks can be easy if you quickly work in small sections at a right angle to your first roller direction as you go.
Painting in Low Light
The brighter the light, the better– it's not just for the sake of your eyes but it helps to see any potential imperfections or thin patches. 
Missing a Spot When Covering Up
Thin plastic and drop cloths can go a long way when you take on a painting project. Tape the edges to the floor because they tend to slide when you walk on them. Our Reno interior design team suggests taking it a step further and wrapping door knobs with plastic, taping around the edges of trim, and removing outlet and switch covers. 
Painting Popcorn Ceilings 
With any textured ceiling, make sure to test out a small section of it with paint to prevent any pieces from falling off.
Forgetting to Use Primer
Primer is important if there are any issues with the wall, or it's been more than five years since you last painted. It seals in the material so that the paint doesn't soak into it or require extra coats. Primer can help hide joints or seams on new drywall and prevents bleed-through from wooden knots and other blemishes in the wood.
Watch the Weather
Latex paint is some of the most temperamental paint types, as cold and moist weather can keep it from sticking to the surface and warm weather can impair its durability. 
Prepare for Painting Over a Glossy Surface
Glossy surfaces might be intimidating to paint for some beginners, but using a deglosser or sanding the glossy surface first to prepare it can help paint adhere. Overall, make sure you thoroughly remove all traces of gloss on the surface by taking your time and double checking. 
Prepare Your Paintbrush The Proper Way
Just dip your brush in a third of the way to prevent dripping and wasting a lot of paint. It's a lot more effective than just dunking the paint brush completely in the can. Try not to overload your brush as well.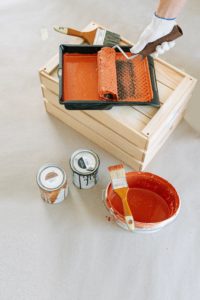 Let Enough Time Pass for the Second Coat
This is definitely one of the most common mistakes since people aren't as patient after they think the painting process is wrapping up. Putting on a second coat too early leads to peeling paint and visible brush strokes. If you aren't sure about the proper drying times, it's best to wait 24 hours. 
Painting Supplies in Reno
Are Available in Our Stores 
Reno Paint Mart has everything you will need to prepare for any paint project. As one of the most popular and trusted paint stores in Northern Nevada, we are confident that our team can help with your interior or exterior paint needs.