Contrary to what you see on social media, the only opinion that matters when it comes to your baby's room is your own. It's not like your newborn will come into the world demanding certain colored walls and décor. Rather, the nursery should be a place where both you – and the baby – are comfortable spending time in. It's up to you to equip your nursery with all the baby essentials, but when it's time to add a splash of color, Reno Truckee Carson Paint Mart has you covered.
While it's entirely up to you on what color the nursery will be, there are some that stick out as having positive effects on mood, sleep patterns, and even diet. You've seen how color can dramatically alter the mood in other rooms throughout your home. For baby nurseries, psychologists recommend choosing a color that is equal parts tranquil, nurturing, and restful. Check out these colors for inspiration when "paint baby room" is on your to-do list.
Thought Provoking Grays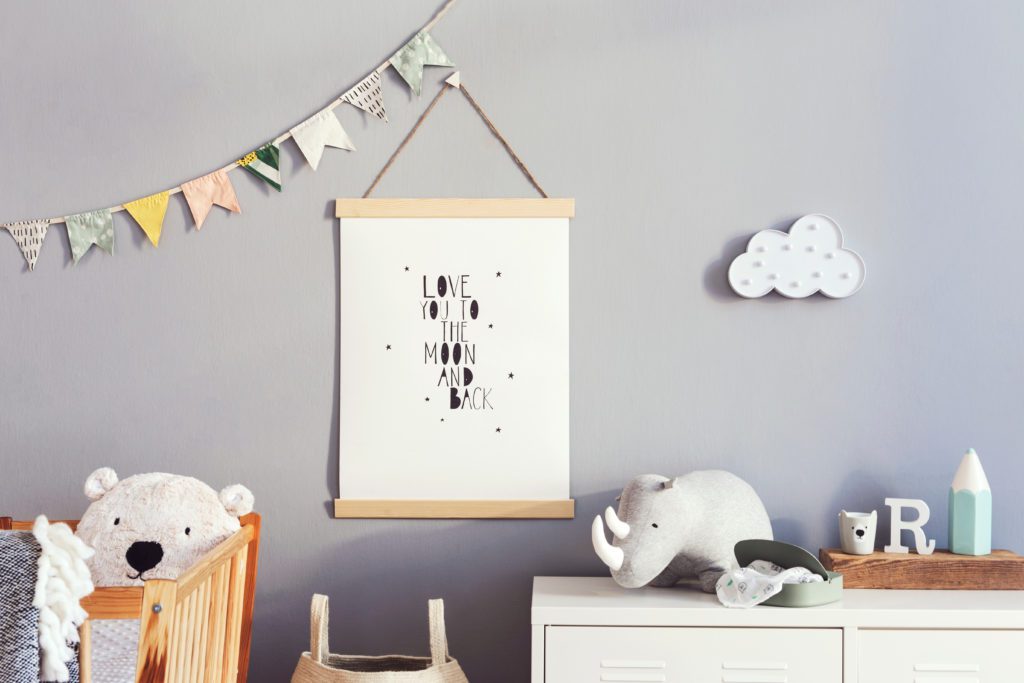 Gray is easy to match with tons of other colors. It's not super flashy, so you won't necessarily have to repaint it as your child grows up. Light gray is also fairly easy to paint over with minimal coats. According to experts, gray provokes deep thought and concentration.
Calming Blues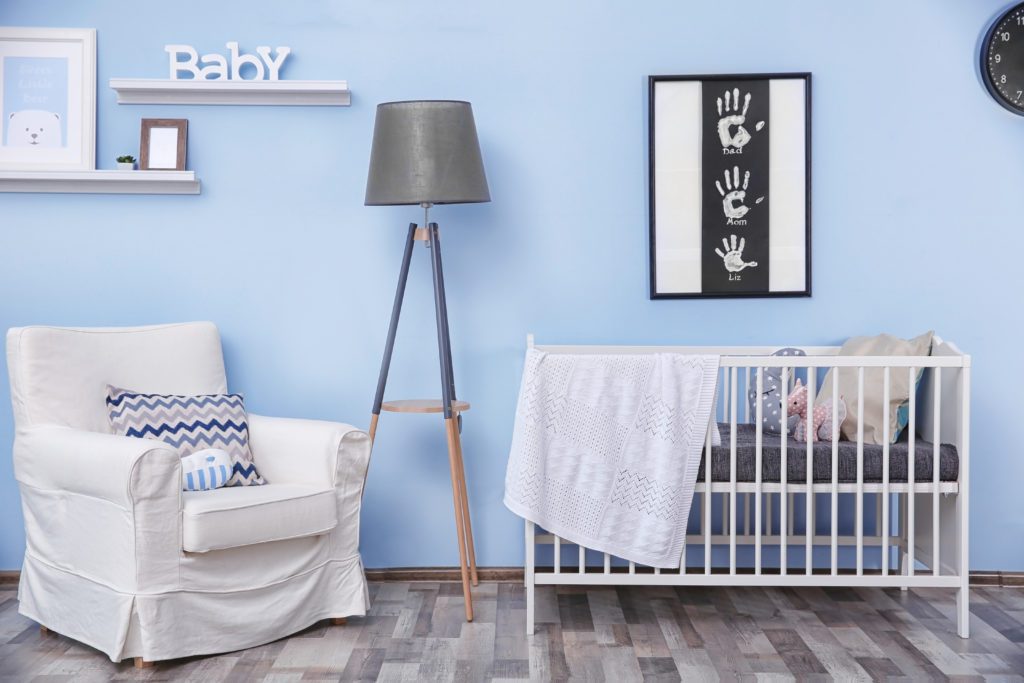 Light to medium shades of blue are said to help relax you and your baby's body and mind. Yes, it's more traditionally associated with having a boy, but regardless of the gender, blue can be mixed and matched with various décor pieces to obtain your desired look and feel.
Soft Pinks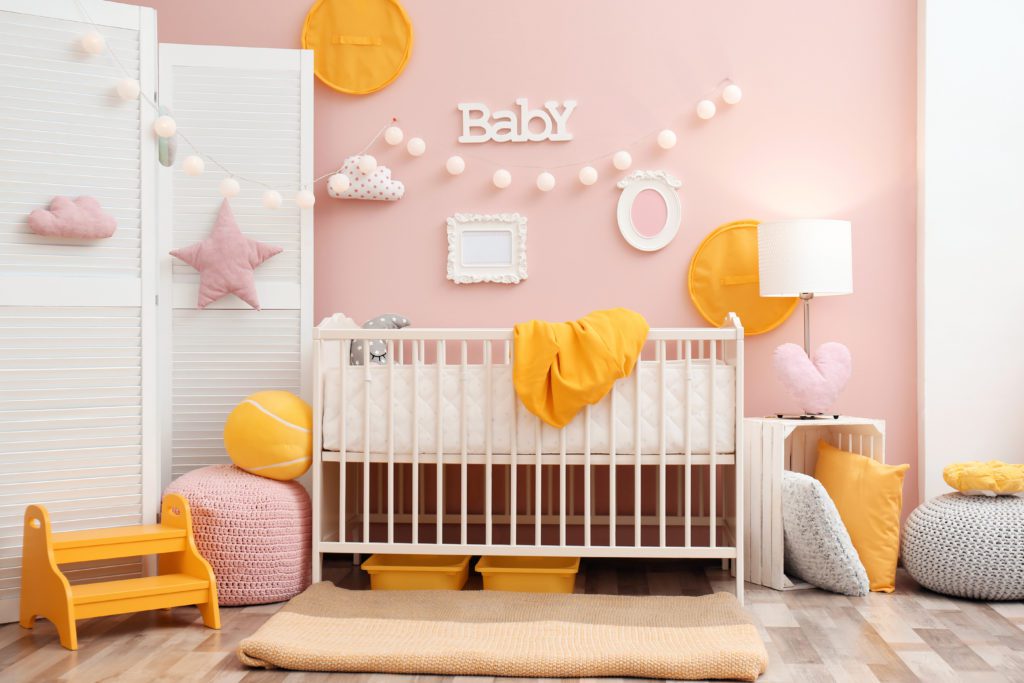 P
ink is traditionally a go-to for girl nurseries. Put a spin on it by going with more gentle tones. It'll provide soft comfort with an airy, gentle feel.
Natural Greens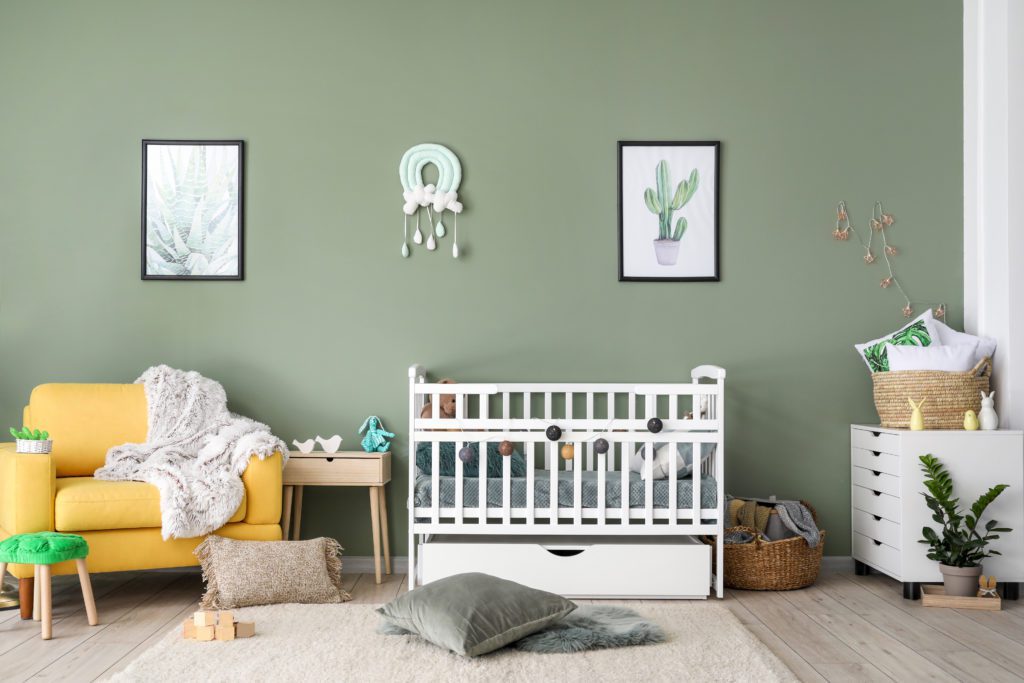 Painting walls an earthy shade of green can invoke the essence of nature in your baby's room. Not only can it benefit health and well-being, it's also been shown to improve learning comrehension.
Grounding Neutrals
Neutral tones can bring a sense of grounding to your baby room. Simple colors give their brains and eyes a rest so they are readily ushered into sleep. Even though these types of colors are muted, they introduce an opportunity to incorporate bright-colored accents.
Don't have time to come in? Consider a Home Visit
Choosing a color for baby rooms is a common project we see expecting parents come in to get advice on. But what if you didn't have to come in at all?
We get it, prepping for a baby's arrival is a LOT of work. That's why we also offer color consultations in the comfort of your own home! Lighting and space play a big role in how your paint will look, and the best way to know how color will look is to see it in its designated space.
Our Reno Design Center staff will make a personal visit to your home, armed with the professional knowledge to move your project from good to AMAZING! Contact our Design Studio professionals to schedule your at-home visit to bring your new baby room to life.